NEXT STORY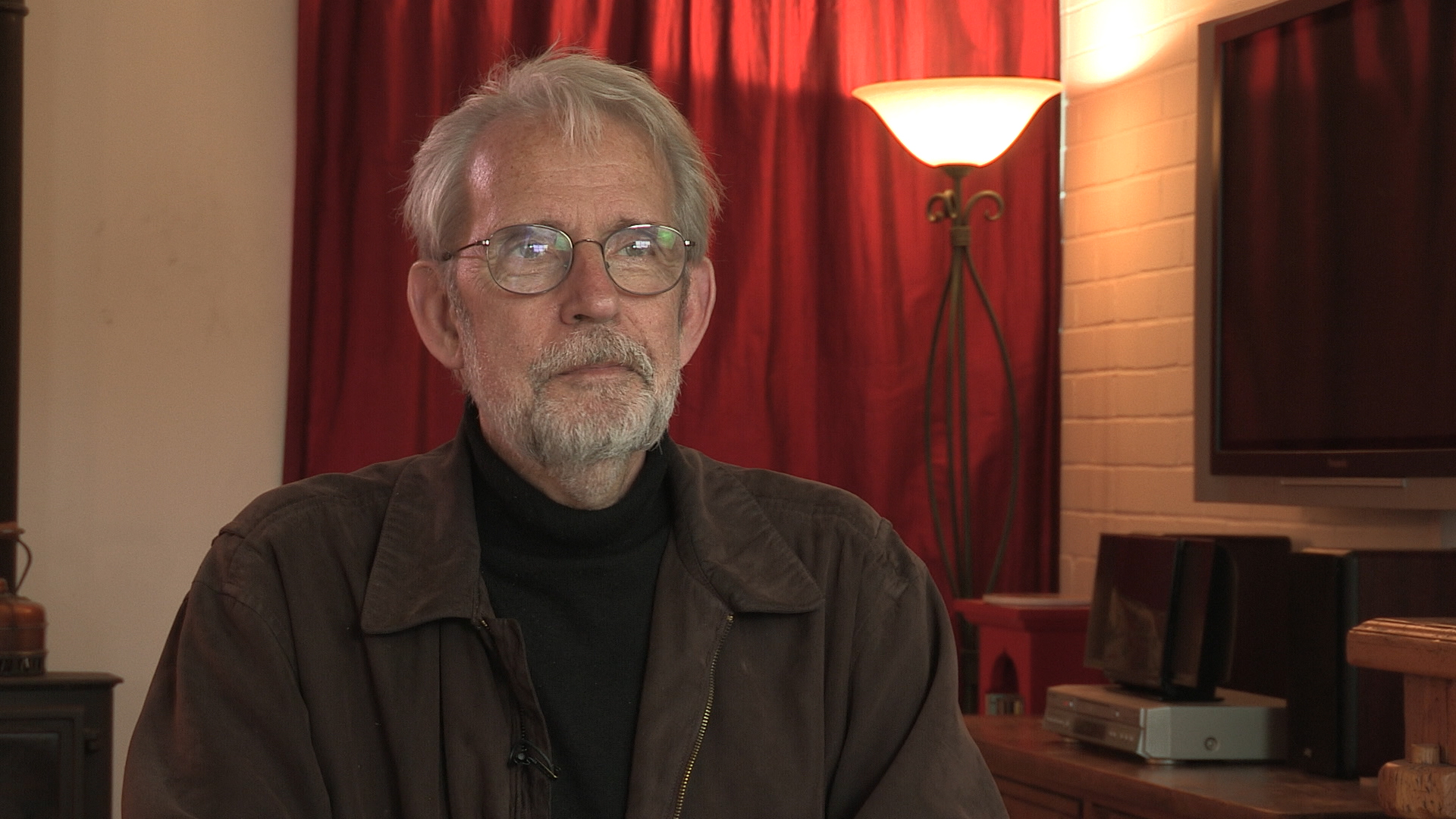 The Conversation: Finding the right timing and dosage
The Conversation: 'Plunged into the editing'
1
...
4
5
6
7
8
...
32
I was hyperaware on The Conversation of my inexperience as a film editor on a feature, and so I worked very hard, I worked very long hours, and I was as diligent as I could think to be, particularly because in the shooting of the film, Francis [Ford Coppola] had to abandon the shooting with ten pages of screenplay yet to be shot. They had run over schedule, they'd run over budget, everyone was getting on everyone else's nerves. It was a difficult, emotional film for Gene Hackman who was playing the character of Harry Caul, which was a very different kind of person than Gene really is. He had to kind of make himself be very wound up and internal. He now... Gene says he likes that performance very much, but at the time it was very difficult for him. Anyway... And Godfather II was looming over everything, and that production was constantly saying to Francis, you know, 'We need you.' So with ten pages of material to shoot out of 120-page screenplay, Francis stopped, and then he went off to do the preparations on Godfather II, and said, 'Well, Walter, do the best you can with the material that we have, try to solve the problem of these blank areas. And if we need to go back and reshoot something, then I will... You know, we'll be able to work out exactly what we need and then we'll go to Paramount and say: Well, we need to shoot another three days or something.' 'Okay.' And so I plunged into the editing. The first assembly was probably four and a half hours long, and the film itself is two hours long, so there was a lot of extra material shot, and much extra story. The screenplay itself was... I said it was 120 pages, but it wasn't, it was like, 150 pages long, so much longer than the average screenplay.
We would put together the film. I was working with an associate editor, Richard Chew, who went on to edit One Flew Over the Cuckoo's Nest and Star Wars. But he and I were working together, and we came up with solutions to a number of the blank issues. And then Francis would come back for a couple days and we would screen the film, and have meetings and decide what to do next. And then he would take off again, and we would work for another month, implementing the ideas that had been discussed and coming up with new ideas, which Francis definitely encouraged us to do. He's the kind of director who likes the creative participation of all these heads of departments. He doesn't have the film in all of its particulars in his head the way Hitchcock does, and doesn't want to do that. He loves the process of making films, and loves the things that the process itself makes manifest, rather than the Hitchcockian idea, which is, it's perfect up here. And the process of making the film, which is rather upsetting to me, I will decide how less-than-perfection I will accept, you know? Is it 10% less than what I have in my head? But you're always working at a disadvantage. The advantage of the Francis system is that there are times when something happens that's much better than you could have thought up yourself, but you can recognise that it's wonderful. And he does this with actors, and all of the people who work for him are encouraged to come up with new ideas. And the same idea would apply in the editing.
Born in 1943 in New York City, Murch graduated from the University of Southern California's School of Cinema-Television. His career stretches back to 1969 and includes work on Apocalypse Now, The Godfather I, II, and III, American Graffiti, The Conversation, and The English Patient. He has been referred to as 'the most respected film editor and sound designer in modern cinema.' In a career that spans over 40 years, Murch is perhaps best known for his collaborations with Francis Ford Coppola, beginning in 1969 with The Rain People. After working with George Lucas on THX 1138 (1971), which he co-wrote, and American Graffiti (1973), Murch returned to Coppola in 1974 for The Conversation, resulting in his first Academy Award nomination. Murch's pioneering achievements were acknowledged by Coppola in his follow-up film, the 1979 Palme d'Or winner Apocalypse Now, for which Murch was granted, in what is seen as a film-history first, the screen credit 'Sound Designer.' Murch has been nominated for nine Academy Awards and has won three, for best sound on Apocalypse Now (for which he and his collaborators devised the now-standard 5.1 sound format), and achieving an unprecedented double when he won both Best Film Editing and Best Sound for his work on The English Patient. Murch's contributions to film reconstruction include 2001's Apocalypse Now: Redux and the 1998 re-edit of Orson Welles's Touch of Evil. He is also the director and co-writer of Return to Oz (1985). In 1995, Murch published a book on film editing, In the Blink of an Eye: A Perspective on Film Editing, in which he urges editors to prioritise emotion.
Title: "The Conversation": 'Plunged into the editing'
Listeners: Christopher Sykes
Christopher Sykes is an independent documentary producer who has made a number of films about science and scientists for BBC TV, Channel Four, and PBS.
Tags: The Conversation, Godfather II, Gene Hackman, Francis Ford Coppola, Richard Chew, Alfred Hitchcock
Duration: 4 minutes, 39 seconds
Date story recorded: April 2016
Date story went live: 01 March 2017