NEXT STORY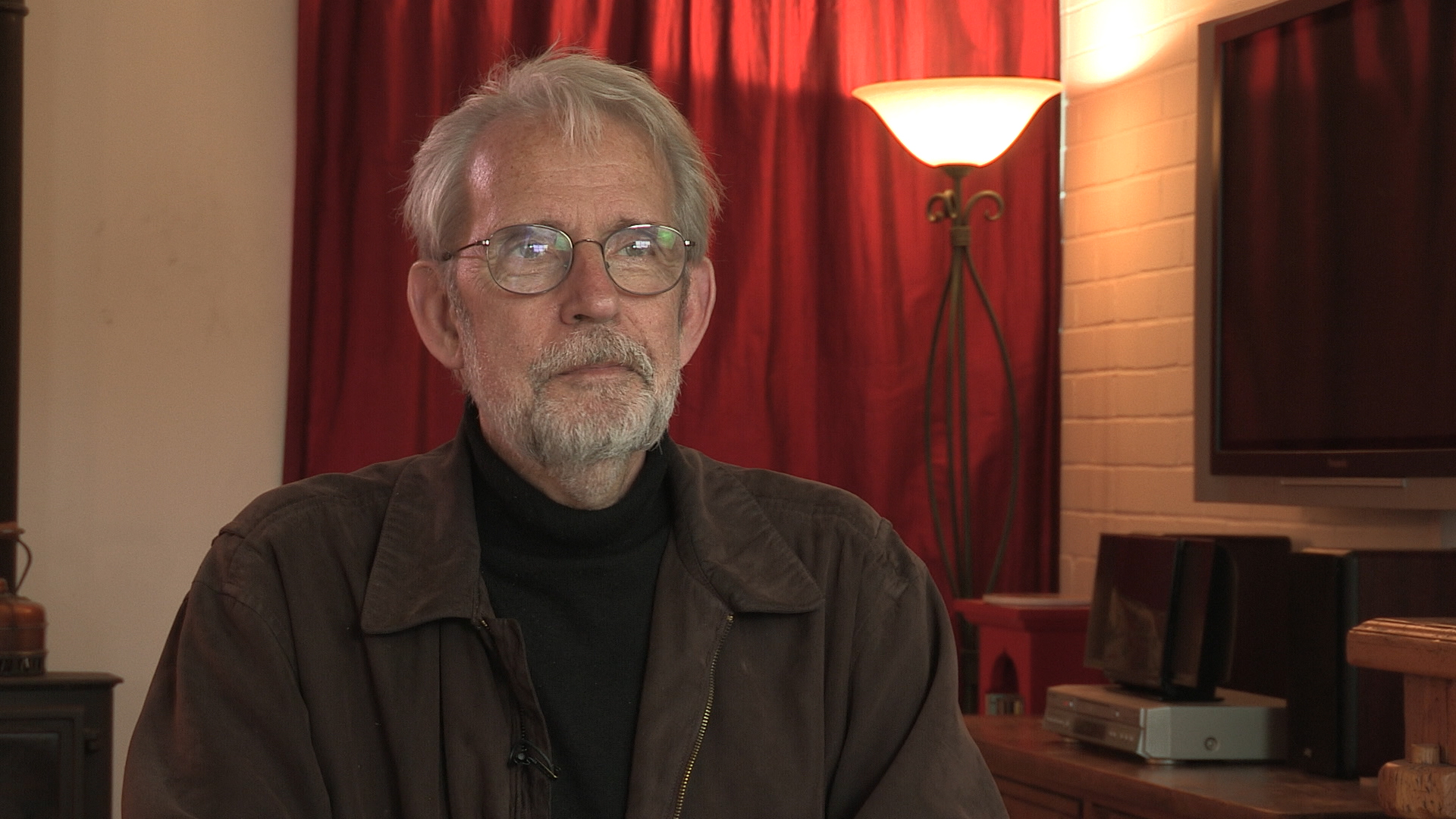 Editing – blinking for the audience
Realising that a cut is like a blink
1
...
5
6
7
8
9
...
32
So whenever you do something for the first time, it... you know losing your virginity so to speak and literally, you are... you pay particular attention to everything that's happening because it's happening for the first time. And when I was editing picture on [The] Conversation I was very alert to the problems we were trying to solve, but also just to the... the physicality of what I was doing. You know, cutting from one shot to another.
And I had a revelation on the film where... probably a month or so into the editing, maybe two months. I was working very late at night, and in fact, I worked all night on a sequence. Then dawn came, and I went out to get some breakfast. And I had an experience that night which was I would be looking at the shot, and at the appropriate moment, you have to feel the moment where you are going to cut. And at the appropriate moment, I would feel: there. Then I would mark the film; I would run it again and see if that little mark seemed to come at the right point for a cut. If it did, then I would take the film out, and I would make the cut there. What I found was that over and over again, much more than chance would make it happen, within a few frames of that mark, Gene Hackman would blink. I thought, 'Well, that's curious. You know I haven't gone to sleep tonight, maybe... maybe it's that.'
Anyway, I went out for breakfast, and I walked past a Christian Science Reading Room, and this was in a slightly depressed area of San Francisco. They had a copy of the newspaper, The Christian Science Monitor, in the window; this was 6:00 in the morning. And I just stopped because John Huston had just finished a film called Fat City and he was talking to the interviewer Louise Sweeny of The Christian Science Monitor. And he said, 'Louise, look at me, now look at that lamp, now you're looking at the lamp and now look at me again. Do you see what you did?' And she said, 'No.' He said, 'You blinked, when you went from me to the lamp and the lamp back to me, in that process you blinked. That's what the cut is. The cut is a blink in between two focuses of attention. What the mind wants to do is bring the lamp and John Huston into close proximity and it wants to forget about the intervening swish pan.'
And that made me think: okay, if that's true and let's say it is; then that also must be happening internally within the mind of the audience, of the person. That if you have a thought in your head, and now you are going to switch to another thought, involuntarily there is a blink because that conceptually brings those two thoughts into closer proximity. Or the blink is an automatic reflex of a process whereby I'm finished with this thought, and in computer terms, I'm going to save to disk now so that I can think about the next thought. And the blink is just that little sound that hard drives make, you know, when you save to disk. So I thought the blink is either something that helps this transition take place, or it's an involuntary reaction to the transition that is already taking place.
Born in 1943 in New York City, Murch graduated from the University of Southern California's School of Cinema-Television. His career stretches back to 1969 and includes work on Apocalypse Now, The Godfather I, II, and III, American Graffiti, The Conversation, and The English Patient. He has been referred to as 'the most respected film editor and sound designer in modern cinema.' In a career that spans over 40 years, Murch is perhaps best known for his collaborations with Francis Ford Coppola, beginning in 1969 with The Rain People. After working with George Lucas on THX 1138 (1971), which he co-wrote, and American Graffiti (1973), Murch returned to Coppola in 1974 for The Conversation, resulting in his first Academy Award nomination. Murch's pioneering achievements were acknowledged by Coppola in his follow-up film, the 1979 Palme d'Or winner Apocalypse Now, for which Murch was granted, in what is seen as a film-history first, the screen credit 'Sound Designer.' Murch has been nominated for nine Academy Awards and has won three, for best sound on Apocalypse Now (for which he and his collaborators devised the now-standard 5.1 sound format), and achieving an unprecedented double when he won both Best Film Editing and Best Sound for his work on The English Patient. Murch's contributions to film reconstruction include 2001's Apocalypse Now: Redux and the 1998 re-edit of Orson Welles's Touch of Evil. He is also the director and co-writer of Return to Oz (1985). In 1995, Murch published a book on film editing, In the Blink of an Eye: A Perspective on Film Editing, in which he urges editors to prioritise emotion.
Title: Realising that a cut is like a blink
Listeners: Christopher Sykes
Christopher Sykes is an independent documentary producer who has made a number of films about science and scientists for BBC TV, Channel Four, and PBS.
Tags: The Conversation, The Christian Science Monitor, John Huston, Louise Sweeny
Duration: 4 minutes, 48 seconds
Date story recorded: April 2016
Date story went live: 01 March 2017