NEXT STORY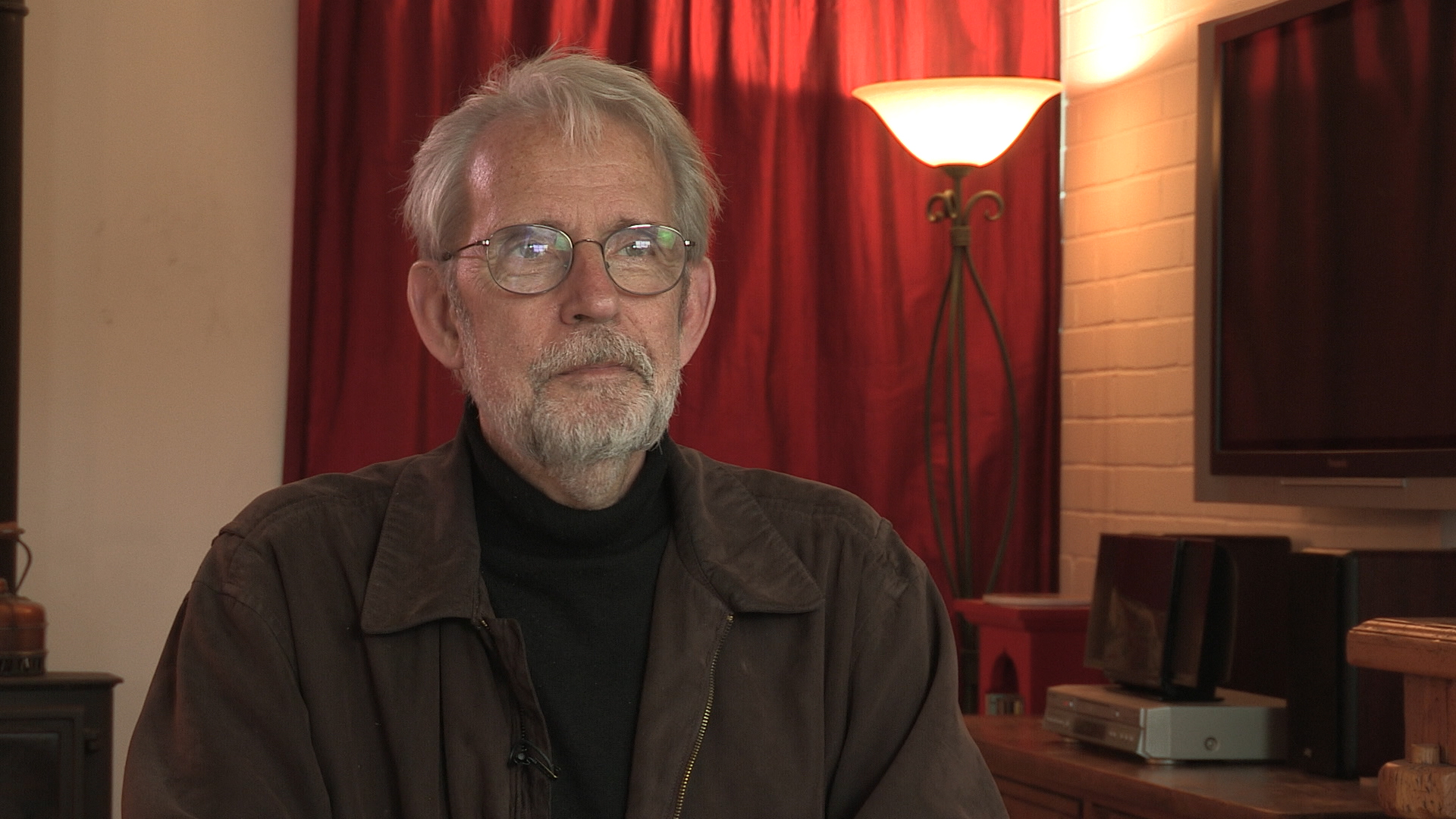 My greatest ambition: to be a subway driver
The significance of sound
1
2
3
4
5
...
32
Once you're born, the windows to these other senses – sight, taste, touch – suddenly turn on and sound seems to take a back seat to this. We are primarily visual creatures. That has to do with our evolutionary past. I think something like a third of the brain is in some form dedicated to processing visual information and a much, much, much smaller part of the brain is dedicated to processing sound. It's still significant but nothing in comparison. However, the fascinating thing is that our consciousness is developing against a background of sound. So we become conscious in the womb, in some way and we become conscious in the presence of sound so that our consciousness is... at the moment of birth, there is something already there that has been analysing the world and reacting to it in some preformed way and it's that intelligence, that consciousness, however primitive it is by our later evolution that then analyses the world.
So that... I think this goes some way to explaining for me why sound plays the emotional role that it does, because when it touches us – and music is the best example of this – it touches us in a place that is very hard to articulate in terms of words. We can talk a lot about visual things. We can analyse them visually, but it's very hard for human beings to talk about sound with words. I think because the sound and our basic consciousness are inexplicably, inextricably tied up together. This happens to all of us and not all of us become musicians or, in my case, somebody who works creatively in sound. So it's not a determining factor. My mother did sing to me in the womb, she told me and I remember that song. That song that she sang, which was My Darling Clementine, has a peculiar quality to me when I hear it because I heard it before I knew who I was or that there was anything other than me and that my mother existed. It was just something in the environment. So this is my own base-ground and I think about things in that way but as I said, this is something that is common to all humanity. We all emerge into consciousness in this way.
Born in 1943 in New York City, Murch graduated from the University of Southern California's School of Cinema-Television. His career stretches back to 1969 and includes work on Apocalypse Now, The Godfather I, II, and III, American Graffiti, The Conversation, and The English Patient. He has been referred to as 'the most respected film editor and sound designer in modern cinema.' In a career that spans over 40 years, Murch is perhaps best known for his collaborations with Francis Ford Coppola, beginning in 1969 with The Rain People. After working with George Lucas on THX 1138 (1971), which he co-wrote, and American Graffiti (1973), Murch returned to Coppola in 1974 for The Conversation, resulting in his first Academy Award nomination. Murch's pioneering achievements were acknowledged by Coppola in his follow-up film, the 1979 Palme d'Or winner Apocalypse Now, for which Murch was granted, in what is seen as a film-history first, the screen credit 'Sound Designer.' Murch has been nominated for nine Academy Awards and has won three, for best sound on Apocalypse Now (for which he and his collaborators devised the now-standard 5.1 sound format), and achieving an unprecedented double when he won both Best Film Editing and Best Sound for his work on The English Patient. Murch's contributions to film reconstruction include 2001's Apocalypse Now: Redux and the 1998 re-edit of Orson Welles's Touch of Evil. He is also the director and co-writer of Return to Oz (1985). In 1995, Murch published a book on film editing, In the Blink of an Eye: A Perspective on Film Editing, in which he urges editors to prioritise emotion.
Title: The significance of sound
Listeners: Christopher Sykes
Christopher Sykes is an independent documentary producer who has made a number of films about science and scientists for BBC TV, Channel Four, and PBS.
Tags: senses, sound, consciousness, birth, womb, singing
Duration: 3 minutes, 19 seconds
Date story recorded: April 2016
Date story went live: 01 March 2017